Contact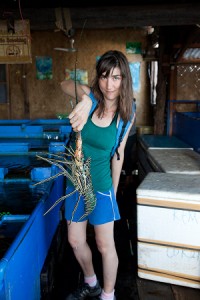 Camille Oger, Freelance Journalist, Post-Graduate Cultural Anthropology Master's Degree.
I visit the markets, factories and kitchens of the world, and more particularly Asia, looking for product and tradition stories. "Le manger" means "eating" in French, that's what we're talking about here: why do they eat that here and not there? Where does this thing come from? How can I prepare it, how do I eat it? With whom, for what special occasion? Here is the kind of questions I'm trying to answer.
Through stories, recipes, restaurant reviews, I explain the historical, geographical, sociological and anthropological contexts of food. And try to put some sense in it. You'll be surprised. Have a nice reading!
You can send me a message bellow or find me on Facebook : Cami Oger and on Twitter : @heimsendi